Buenggies
Easy and veggie
Healthy, nutritious, natural, tasty, innovative, sustainable… but above all, easy to prepare!
Innovative, highly nutritious ready meals that will delight those who have decided to switch to a healthier, more sustainable and environmentally friendly diet, without giving up the flavour of their favourite recipes.
A new proposal of vegetable protein for sale on the ambient ready meals shelf.
We distinguish ourselves between sterilised dishes (preserves such as pulses, vegetables, meat, fish, pasta, rice…) and dehydrated dishes (broths, soups, creams, rice and potato-based foods…).
Made from legumes and cereals, Buenggies are delicious! With a texture similar to meat, the range reinvents traditional flavours: Garlic, Pincho Amarillo, San Jacobo…
Proteins are chains of amino acids, which we need for the proper functioning of our organism. Some of these amino acids can be synthesised by the human body, but other amino acids, known as essential amino acids, must be taken with food in adequate amounts and proportions so that each cell can form the specific type of protein it needs.
Buenggies contain vegetable protein of high biological value, as it provides all the essential amino acids in an adequate amount.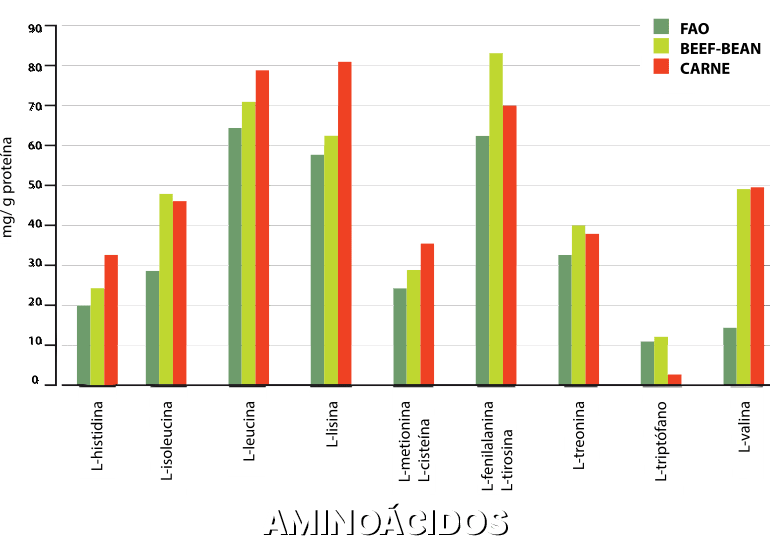 It's the perfect choice for any occasion.
As if there weren't enough reasons for them to be healthy, simple, sustainable and tasty:
Suitable for vegans, vegetarians and coeliacs
Rich in protein
Source of fibre
Low in saturated fat
Contain no animal ingredients. 100% plant-based!
Gluten free. Lactose free.
Long shelf life: up to 12 months! and without refrigeration.
Made in Spain.
How are the Buenggies prepared?
The hardest part will be opening the pack!
1) Bring water to the boil and add your Buenggies.
Bring water to the boil (300 ml in a 20 cm diameter saucepan).
Bring the water to the boil and add your Buenggies.
2) Then add the contents of the sachet.
Add the seasoning and boil for up to 4 minutes, turning each piece a couple of times.
After this time, remove the Buenggies from the water.
3) Griddle them round and round (in the case of the San Jacobo, if you prefer, grill them!).
To seal each piece well without losing juiciness, it is recommended to grill the Buenggies in the griddle for about 30 seconds on each side over medium-high heat.
In the case of the San Jacobo flavour, you can batter them as you like.
Translated with www.DeepL.com/Translator (free version)