We are committed to well-being
Creating healthy, nutritious and environmentally-friendly products is Sanygran's raison d'être.
To this end, we create products that are:
+ healthy    + sustainable    + tasty   + simple
Alimentos Sanygran, S.L. is the result of a food innovation project started by a team of people with more than 20 years' experience in the nutrition and healthy eating sector.
The original aim of this project was to develop an extruded food product out of legumes and cereals which could substitute meat and be suitable for people who do not eat animal-based food products, such as vegans and vegetarians.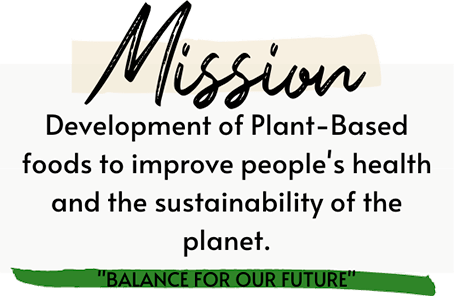 Legumeat®
This is how Legumeat® was born, our own brand of products suitable for coeliacs, since only gluten-free raw materials (legumes and cereals) are used in their preparation. In addition, these products have a complete nutritional profile, based on vegetable protein
Sanygran is currently the Spanish company with the greatest know-how in dry extrusion of meat analogues specializing in vegetable protein.
Fleximeat
Since its creation, the project has transformed, both in terms of industry and in differentiating and expanding markets and products. Consequently, in 2019 we launched our Flexi line: Flexiburger®, Flexinuggets®, Flexilasaña® and Flexiballs®.
All our products have been designed with the perfect balance between vegetable and animal protein so they can be eaten as part of a flexitarian diet. The Flexi line offers all the benefits of vegetables with the tastiness of meat.
Buenggies
And we keep going forward with Buenggies, born in 2020: Highly nutritious ready-made meals to love for anyone who has decided to switch to a healthier, sustainable and enviromentally friendly diet, without giving up the taste od their favourite recipes.
A new type of vegetable protein on sale in our range of ambient ready meals.
Made from legumes and cereals, Buenggies are delicious! With similar texture to meat, this range reinvents classic flavours: Andalusian, Han and cheese schnitzel, Garlic…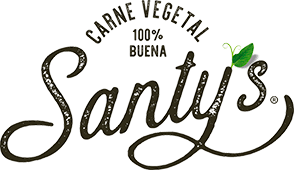 Santy's
Our latest launch in 2021, Santy's vegetable meat, is ideal for those looking for the perfect combination of taste, health, and sustainability.
Innovative products developed with the latest technology will inspire you to prepare your recipes in a healthier way
With the taste and texture you are looking for, but without harming sustainability and the planet.